Contact Us
SMS presents EnergyElite, a total back office software suite developed for the petroleum,convenience store, service and energy industries.
SMS is flexible enough to handle any tax situation and pricing structure and integrates fully with just about any third party interface. At SMS, customizations are 'the norm', let us know how we can tailor a solution for all your tax reporting & management needs.
Contact Us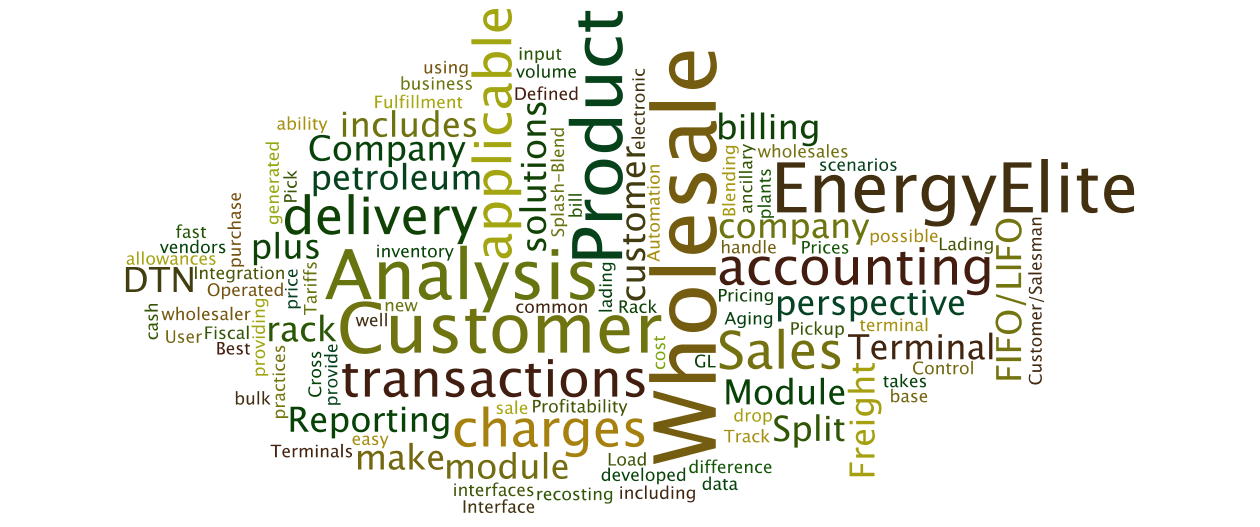 The modules used within EnergyElite are some of the most sophisticated and integrated in the accounting software industry today. Every single module is integrated to the General Ledger.
In addition, EnergyElite is the only application on the market today that has a single A/R record for multiple locations and accounts, plus a very unique tracking capability. If your company needs only a single module or multiple modules, SMS and EnergyElite are here to meet your accounting software needs.
At SMS, our vision for the future is built around "open systems". Our core systems and the database are stored on a Unix (Sun, HP-UX, IBM-AIX) or Linux (Intel, Sun) or Open Unix (Intel) platforms.
GUI and character based clients will operate within a browser window for graphical output and terminal session for character input. This brings together the best of "thin-client" capabilities along with tremendous end user-platform flexibility.
Contact SMS today for an assessment of how SMS and EnergyElite can provide your organization high energy solutions to your back office and accounting software needs. Whether your business just needs our basic back office software system or an entire suite to include optional modules and interfaces, SMS can provide you with a comprehensive and custom solution to address each of your needs.